Auto Collision Technology
Students enrolled in Auto Collision Technology program will:
Design and produce custom paint work.
Interact with customers to assess accident damage and perform structural and paint repairs.
Use state of the art technologies in a national certified Automotive Service Excellence program.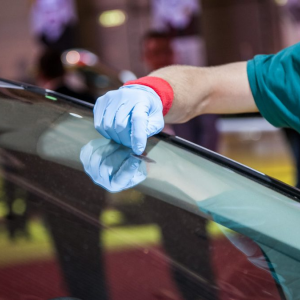 <!- box:box-1 -->
Computer Science
Construction
Transportation
Human Services
Agriculture, Life and Health Services
Advanced Manufacturing
Arts & Creative Design
Full List
View All Videos
Units of Study
Safety
Vehicle Design & Construction
Panel, Glass, Trim, & Restraint
Metal Finishing & Corrosion Protection
Structural Component Repair & Damage Analysis
Welding & Cutting
Surface Preparation & Refinishing
Automotive Finishes
Blending Operations
Detailing
Plastic Repair
Industry Credentials
Auto Body/Collision Repair Technology students can earn the following certifications and credentials in high school:
PA State Inspection
SP2: Safety Pollution Prevention
Automotive Service Excellence (ASE)
OSHA CareerSafe
College Articulation
Bucks County Community College - Up to 35 Credits
Students must meet program requirements to access credits
Advanced on NOCTI/NIMS exam
Completion of Task List

Thaddeus Stevens College of Technology*
CORT 111 - Collision Repair Welding - 4.00
CORT 116 - Repairing Damaged Panels and Metalworking Methods - 4.00
CORT 107 - Details of Body Construction - 4.00

Total Credits Awarded: 12.00
Notes: Twelve credits are aligned to CIP 47.0603 Collision Repair Technology, Associate of Applied Science (AAS) Degree program.

Ohio Technical College
$1,000 towards 12 month program
* Indicates SOAR Credits 3902 SOAR page 1
Industry Salary Ranges
Automotive Glass Installer: $20,390 - $50,080
Painters, Transportation Equip: $25,790 - 68,600
Automotive Body Repairer: $25,030 - $69,570
Career Opportunities
Insurance Adjuster
Metal Working Technician
Refinishing Technician
Shop Owner
Shop Supervisor
Parts Manager
Paint Representative
Equipment Sales Person
Tow Truck Operator
Program Costs
Uniform: $40
Respirator: $50
Safety Boots: $35
Safety Inspection Cert: $25