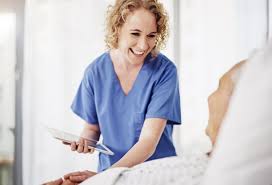 Health Care Careers
Under the guidance of professional staff, students will:
Learn the skills and knowledge to enter the health care field and further their education in a college setting.
Develop a professional portfolio to present to prospective employers and colleges.
Earn the opportunity for clinical and cooperative education to work on-site at partnering residential care settings and hospitals.
Earn CareerSafe OSHA Health Care, Medical Assisting, Patient Care Technician, Bloodborne Pathogens, CPR and First Aid Certifications.


---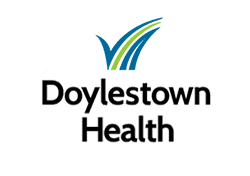 ---
<!- box:box-1 -->
Computer Science
Construction
Transportation
Human Services
Agriculture, Life & Health Services
Advanced Manufacturing
Arts & Creative Design
Full List
View All Videos
Units of Study
Safety / Orientation
Professionalism / Legal Issues
Communication
Infection Control
Emergency Care & Disaster Preparedness
Human Needs & Development
Moving, Lifting, Positioning
Health Care Provider Skills
Nutrition & Hydration
Basic Anatomy & Physiology
Death & Dying
Medical Terminology
Medical Abbreviations
Professional Patient Skills
Certifications
Health Care Careers students can earn the following certifications in high school:
American Heart Association CPR, First Aid, and Bloodborne Pathogen Certifications
CareerSafe OSHA Certification for Health Care
Medical Assisting Certification
Patient Care Technician Certification
College Articulation
Bucks County Community College - Up to 35 Credits
Students must meet program requirements to access credits
Advanced on NOCTI/NIMS exam
Completion of Task List

Bucks County Community College - up to 12 Credits
Responding to Emergencies
Medical Terminology
Clinical Procedures I
Basic Human Anatomy (requires EMT Certification)

Harrisburg Area Community College* - 6 Credits (Certificate Only)
Pathophysiology for Medical Assisting
Medical Terminology

Lackawanna College* - 1 Credit
Pennsylvania Institute of Technology* - 21 Credits
Clinical Medical Assistant
Patient Care Technician
Immunology and Pharmacology
Professional Development and Medical Terminology
Human Body Systems
Medical Laboratory Procedures
EKG and Cardiovascular System

Commonwealth Technical Institute at the Hiram G. Andrews Center* - 12 Credits
Medical Terminology I
Anatomy and Physiology I
Records Management
Medical Office Procedures

*Indicates SOAR Credits 3902 SOAR page 1
Industry Salary Ranges
Personal Care Aide: $23,740-$35,630
Certified Nursing Assistant: $31,000 - $42,330
Medical Assistant: $33,040-$47,310
Pharmacy Technician: $23,970-$45,870
Medical /Clinical Lab Technician: $36,950-$77,690
Licensed Practical Nurse: $47,220 - $64,480
Registered Nurse: $64,740 - $97,720
Career Opportunities
Nurse Aide
Patient Care Technician
Medical Assistant
Pharmacy Aide
Dietary Aide
Home Health Aide
Medical Secretary
Program Costs
Uniform $30
Shoes $20
Certifications $75